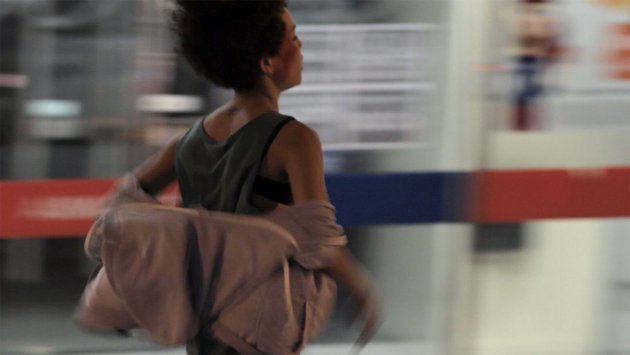 #ya
ygor gama florencia rovlich
First it's paint bombs, followed hard by riots. Tweets proclaim what is to be done. Resistance is everywhere. Something has to give. Two young activists meet amid turbulent events. They dance. The city belongs to them.
biografia
Born in Recife, Brazil in 1988, he was passionate from an early age about cities, politics and cinema. He shot his first videos and mobile phone films about everyday life and changing living environments in the cities. His film projects chart the influence of civil disobedience on urban development and have been screened at international festivals. He currently lives in Berlin and creates a new film.
Born in Buenos Aires, Argentina, she took a BA in Audiovisual Design at the University of Buenos Aires. She co-directed the short film #YA which held its world premiere at the 65th Berlin International Film Festival. She works as a film-maker in the production company Migracine (Argentina) and is currently developing two feature films.