MEMORY AND AESTHETIC EXPERIENCE 
Essays on Cinema, Media and Cognition
Filipe Martins (org.)
Authors: JAIMIE BARON | NELSON ARAÚJO | LUÍS UMBELINO | FILIPE MARTINS | SUSANA NASCIMENTO DUARTE | DALE HUDSON | PATRICIA R. ZIMMERMANN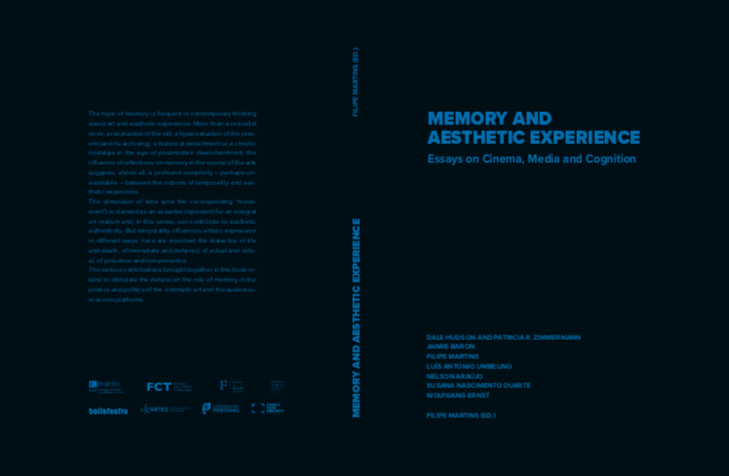 The topic of memory is frequent in contemporary thinking about art and aesthetic experience. More than a revivalist drive, a revaluation of the old, a hypervaluation of the present (and its archiving), a historical detachment or a chronic nostalgia in the age of postmodern disenchantment, the influence of reflections on memory in the course of the arts suggests, above all, a profound complicity – perhaps unavoidable – between the notions of temporality and aesthetic experience. 
The dimension of time (and the corresponding "movement") is claimed as an essential ingredient for an integral art realism and, in this sense, can contribute to aesthetic authenticity. But temporality influences artistic expression in different ways: here are inscribed the dialectics of life and death, of immediate and deferred, of actual and virtual, of presence and non-presence. 
The various contributions brought together in this book intend to stimulate the debate on the role of memory in the poetics and politics of the cinematic art and the audiovisual across platforms.
Publisher: Faculdade de Letras da Universidade do Porto 
Language: Inglês
Collection: Estética, Política e Artes 
Coordinators of the collection: Eugénia Vilela, Né Barros