IMAGES FROM BACK HOME
16 OCT | 10:00 AM | COLISEU PORTO AGEAS
IMAGENS QUE CONTAM HISTÓRIAS 
Children from 5 to 10 years old / Prior Registration
In this workshop of images, we will start from the standpoint of some family archives and other images, using memory as a vehicle of transformation and imagination, travelling through various devices and supports associated with the family affective universe. 
After all, what is a file?
What about an image?
What do our family photos tell?
How many stories fit within an image?
That's exactly what we're going to find out. 
Discover how an image can transform by revisiting and creating new archives, new stories. Our story, or the story you want to see.
REGISTRATION FORM:
https://bit.ly/FFP21-oficina-infantil
16 OCT | 4:00 PM | COLISEU PORTO AGEAS
IMAGENS ESCONDIDAS 
Young People from 14 to 18 years old / Prior Registration
From the idea of the organization of the family photo album, we will explore various materials and techniques to undertake the appropriation of this material, which through assembly, implementing collages, sound, use of words, objects, we can tell one or several stories. We propose to revisit family memories in experiences and small image screening rehearses – personal and found – creating several visual frame sets, providing a fictional treatment and enabling multiple narratives for these family documents. 
FORMULÁRIO DE INSCRIÇÃO:
https://bit.ly/FFP21-oficina-juvenil
TUTOR: TÂNIA DINIS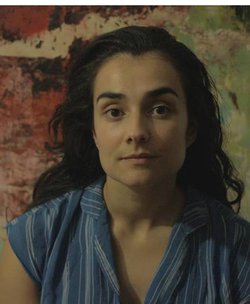 Tânia Dinis, 1983. Master in Contemporary Artistic Practices at FBAUP, 2015. Her work crosses countless perspectives and artistic fields: photography, performance, cinema and relational aesthetics. She uses images from family archives - personal or anonymous - and other registers of real image, in a time-image-memory interrelation.  In 2013, Dinis made her debut with the short film, "Não são favas, são feijocas [They are not broad beans, they are beans]" and collected many awards at several film festivals. She also directed Arco da Velha (2015), Laura (2017) and Armindo e Câmara Escura (2018). Her work has been showcased in exhibitions and performances.