OCT 17 | 21H30 | PASSOS MANUEL
PORTO PREMIERE
MARIAS DA SÉ / MADONNAS FROM SÉ
by FILIPE MARTINS
(2018 | Portugal | Fiction/Doc | 72')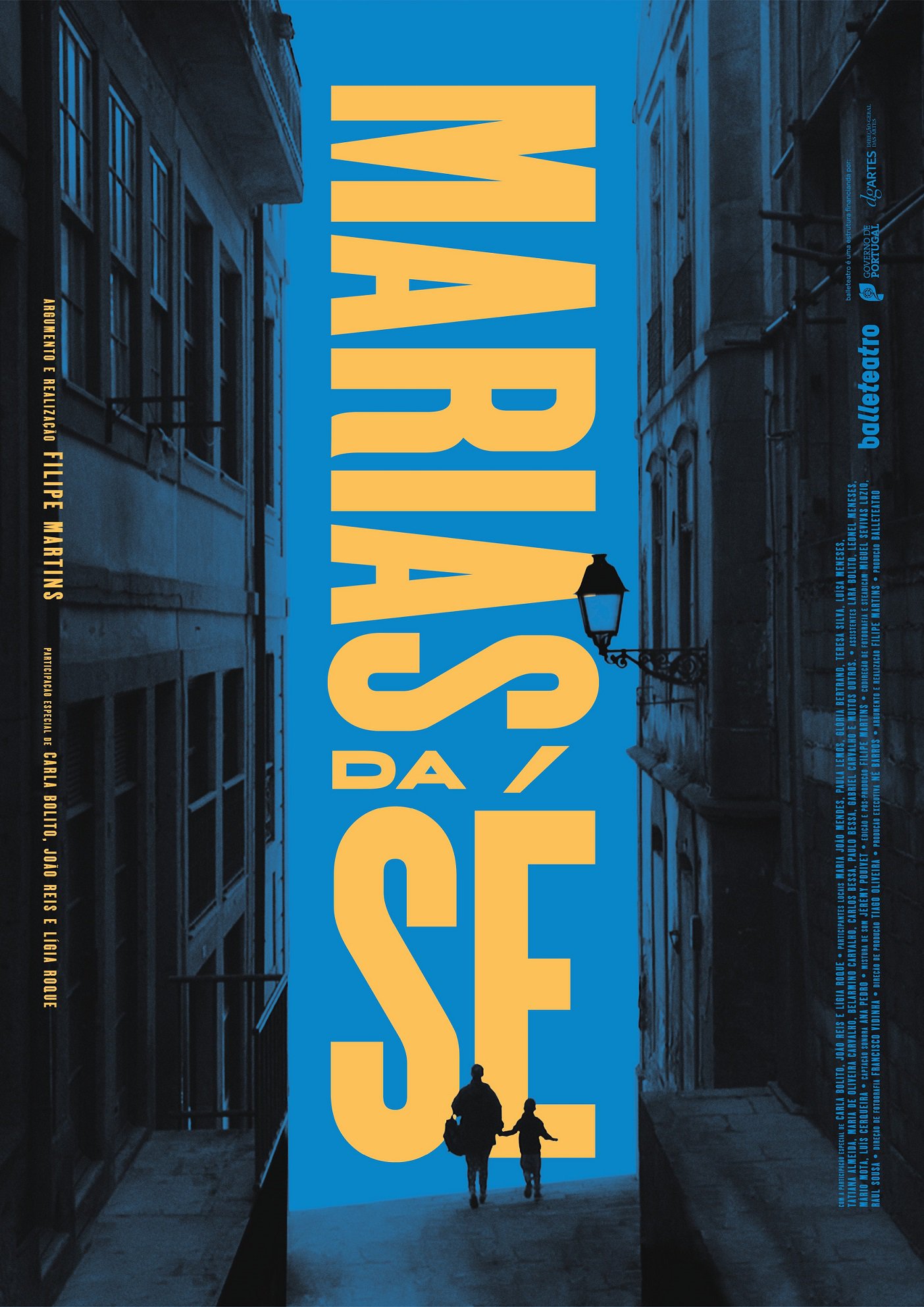 Synopsis
A typical day around the Cathedral of Porto among tourists and the local community. There is a peculiar group of women that captures our attention...
Credits
Guest Starring: Carla Bolito, João Reis, Lígia Roque; Local participants: Maria João Mendes, Paula Lemos, Glória Bertrand, Teresa Silva, Luísa Meneses, Tatiana Almeida, Maria de Oliveira Carvalho, Belarmino Carvalho, Carlos Bessa, Paulo Bessa, Gabriel Carvalho and others.  Assistants: Mário Mota, Lara Bolito, Leonel Meneses, Luís Cerqueira; Sound Capture: Ana Pedro; Sound Mixing: Jérémy Pouivet; Editing and post production: Filipe Martins; Cinematography and Steadicam: Miguel Sevivas Luzio, Raul Sousa; Cinematography: Francisco Vidinha; Production Manager: Tiago Oliveira; Executive production: Né Barros; Production: Balleteatro; Written and Directed by Filipe Martins; 
Bio do realizador
Filipe Martins é realizador, professor na Escola Superior de Media Artes e Design (ESMAD/IPP) e investigador no Instituto de Filosofia da Universidade do Porto. Os seus filmes têm sido selecionados em diversos festivais internacionais. Recebeu o prémio de melhor realizador português com o filme Untraceable Patterns (InShadow 2012). A curta-metragem Landing (2016) recebeu os prémios de melhor filme português (Lisbon Internacional Film Festival), melhor estreia mundial em vídeo (Avanca) e menções especiais no festival Caminhos do Cinema Português (2016) e no Paisagens (2016). Codiretor e programador do festival internacional de cinema Family Film Project, que ocorre anualmente no Porto desde 2012. Doutor na especialidade de Semiótica Social (UM), mestre em Cultura Contemporânea (UNL) e licenciado em Arte e Comunicação (ESAP). Escreveu e organizou vários livros. A sua tese de doutoramento está publicada com o título Sentido Narrativo (Afrontamento, 2016).